Discover the benefits of acquiring the Google Guarantee Badge for your advertising campaign.
Google has rolled out a new consumer protection feature called Google Guarantee. Businesses advertising through Local Services Ads can apply to the program, which offers extra reassurance to customers.
Google Guarantee could be a powerful lead-generation tool to help you stand out from your competitors and give potential customers the extra level of assurance they need to continue with your services.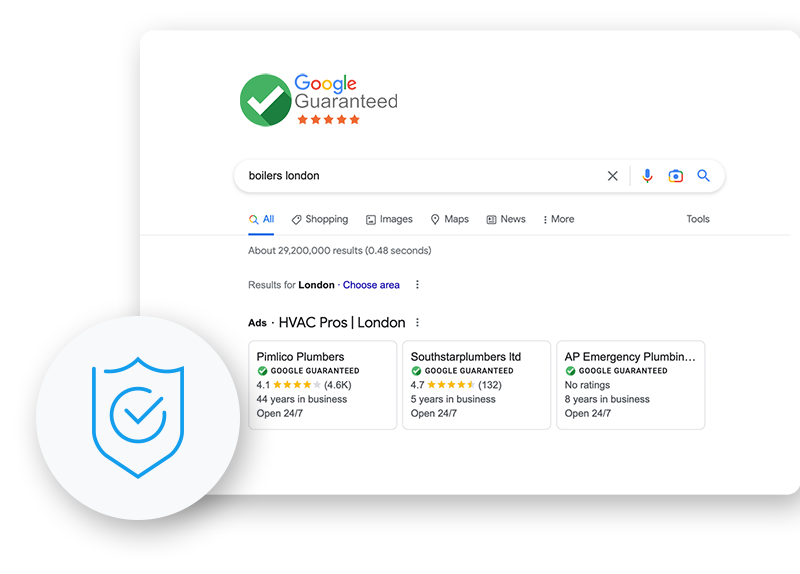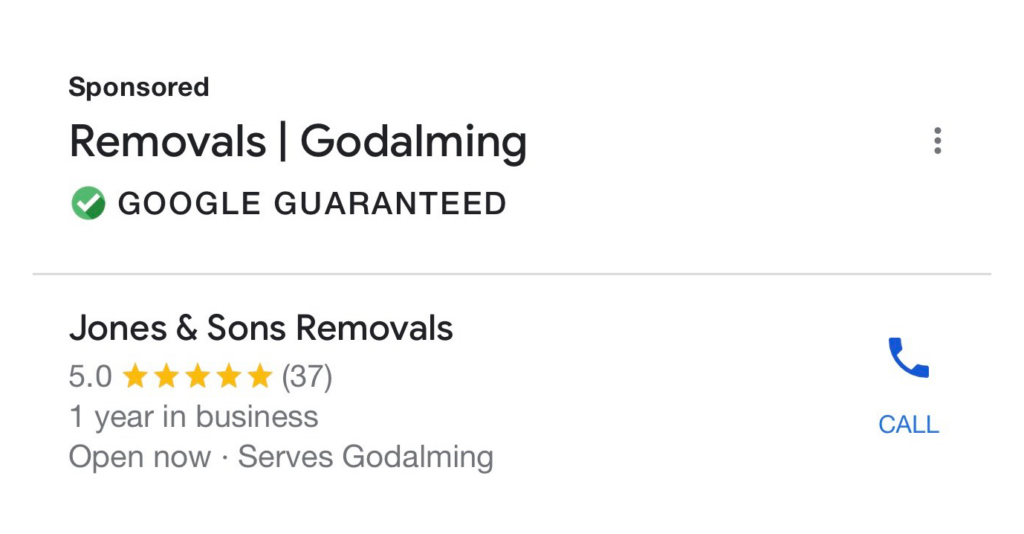 How to Become Google Guaranteed
We want to help you utilise the Google Guaranteed program so you can boost your business through more customers, calls, and leads. We can help by assisting in the construction of your GMB page and the setup and maintenance of your Google Guaranteed application.
With our team's experience with every step in the process, we can make it simple and straightforward for you and your business.